What is it, and why do you need one?

Posted at 11:00 •17th Feb • Bernardo Carreira • Hemp
Hemp backpacks have been causing a stir on the market lately. Questions have been circling about their capabilities and durability, but the most commonly asked question is what is a hemp backpack? That is the question we're going to answer today.

However, the implications of hemp backpacks are a big deal. Hemp has many properties that make it ideal for backpacks. Industrial hemp is one of the most durable fabrics on the market. It's almost 4x stronger than cotton. It's naturally antibacterial and water resistant.
Backpacks made out of hemp last longer than regular backpacks, stay cleaner, and are more environmentally friendly. Hemp doesn't need any fertilizer to grow and it restores nutrients to the soil as it grows, so it's not destroying the Earth like other popular textiles.
There's no question about it. Hemp is an impressive material, and hemp backpacks are here to stay.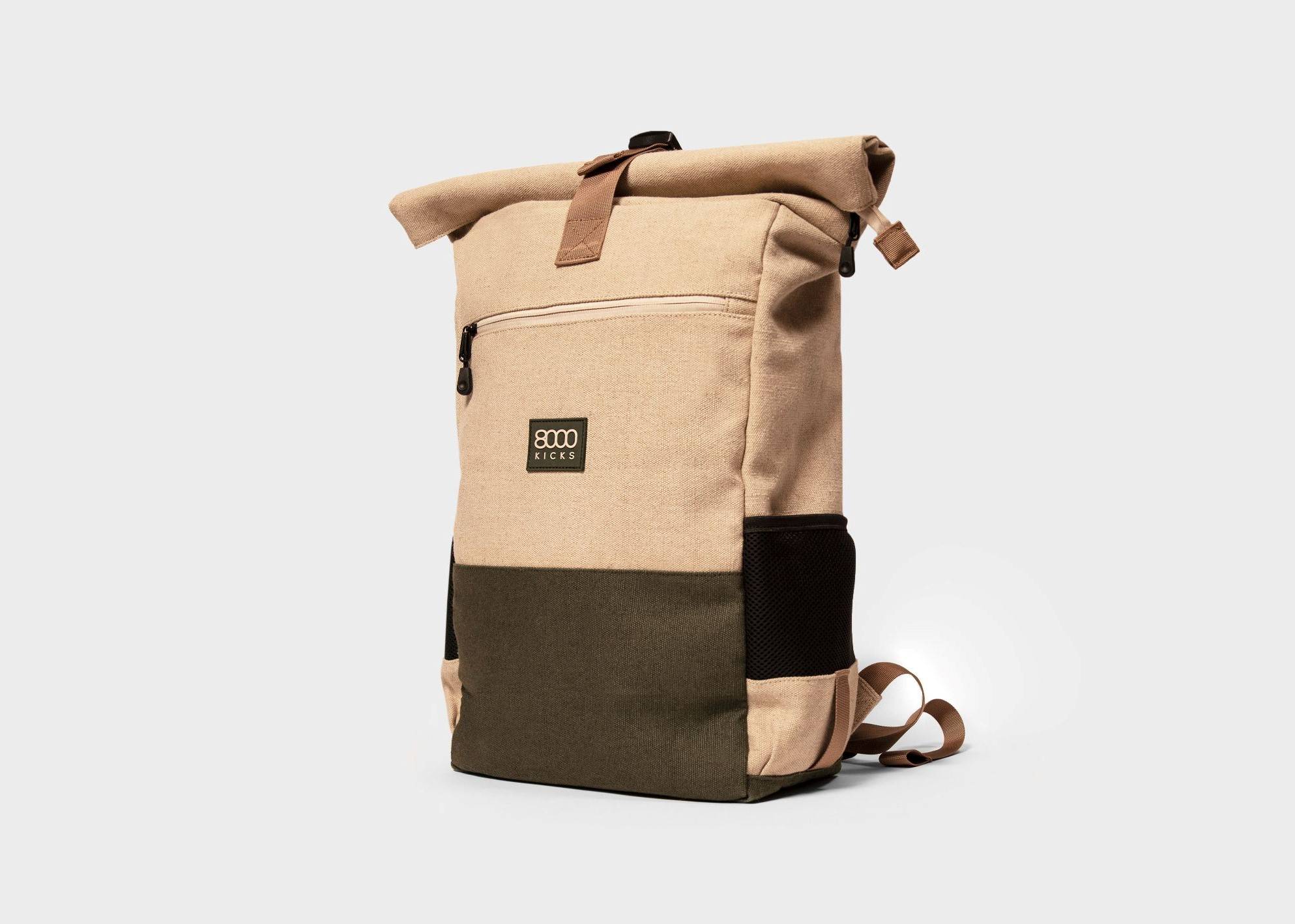 History of Hemp Backpacks
The journey to hemp backpacks has been long and exciting. Hemp was used by the Egyptians thousands of years ago to make things like rope and the sails on ships. It developed a bad reputation in recent years because of its relation to marijuana, but, in reality, hemp is one of the most useful plants on the planet. In the past, it's been used for everything from shirts to lotion. It's been developed over time, enhancing its natural strengths until 8000Kicks was founded.
We knew immediately that hemp was the material of choice for our lines of shoes. Shortly after, we saw the potential of its use for other products. Thus, the hemp backpack was born.
8000Kicks Has the Best Hemp Backpacks
8000Kicks has mastered manufacturing with hemp, and that reflects in the superior design of our backpacks. We make products for our customers, so we make sure to include characteristics you will appreciate. Here are some of the factors that set our backpacks apart.
Waterproof. As stated above, hemp fabric is naturally water-resistant. However, we go the extra mile with a coating that makes our backpacks truly waterproof. This extra layer also protects the fabric from stains, so it will last longer and you won't have to worry about washing it as often.
Stylish. Our minimalist design and color-blocking design are meant to go with any style or outfit. Our hemp roll-top backpacks come in four different colors. With a sleek and spacious look, we give you the capacity to carry everything you need for the day comfortably and conveniently.
Durable. It can be a pain to buy most new backpacks because it's hard to spend money on something you know you'll be throwing away before you're done using it. With 8000Kicks backpacks, that's not a concern. Our backpacks will last you for years. And we're not talking about sitting in your closet. Our backpacks can follow you on any adventure.
Sustainable. Sustainability is about so much more than just the materials we make our products with (although hemp is one of the most sustainable textiles on the market). Being sustainable means building a business with ethical practices that will last. We are working towards 100% clean energy in all of our manufacturing centers, and we offset all carbon emissions with our hemp fields and by planting trees. We believe in the ethical treatment of our employees. See our sustainability promise here.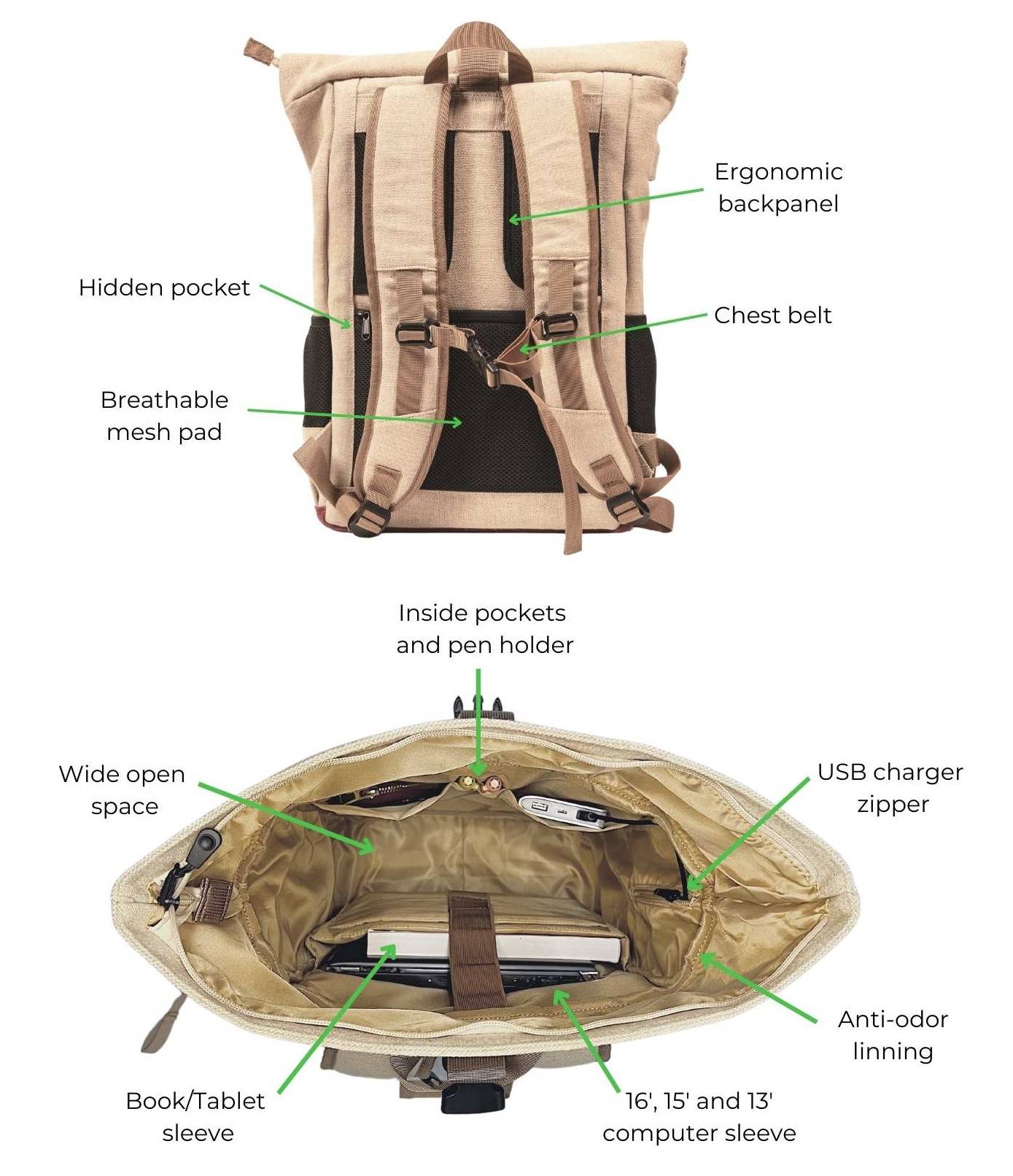 Get Your Hemp Backpack From 800Kicks
8000Kicks is committed to giving you the best experience possible with our products. If you're ready to commit to something that will last through all of the adventures of life, check out our hemp backpacks online now!