World's 1st hemp socks + new shoe colors!
Posted at 11:00 • 16th Mar • Bernardo Carreira• Hemp  
---
Amp up your wardrobe with our new socks made from premium hemp fiber. Super comfortable and durable, they were made short and simple for you to wear with your favorite pair of hemp shoes.
Introducing 8000Kicks hemp socks...
Super durable, highly breathable, ultra softened hemp fibers, anti-heel slip, and also naturally anti-bacterial and anti-fungal.
These are the new socks by 8000Kicks which have been under development for the past 1 year. They are 100% vegan and ecological, because that's the type of socks you want to wear with your favorite pair of sustainable hemp shoes.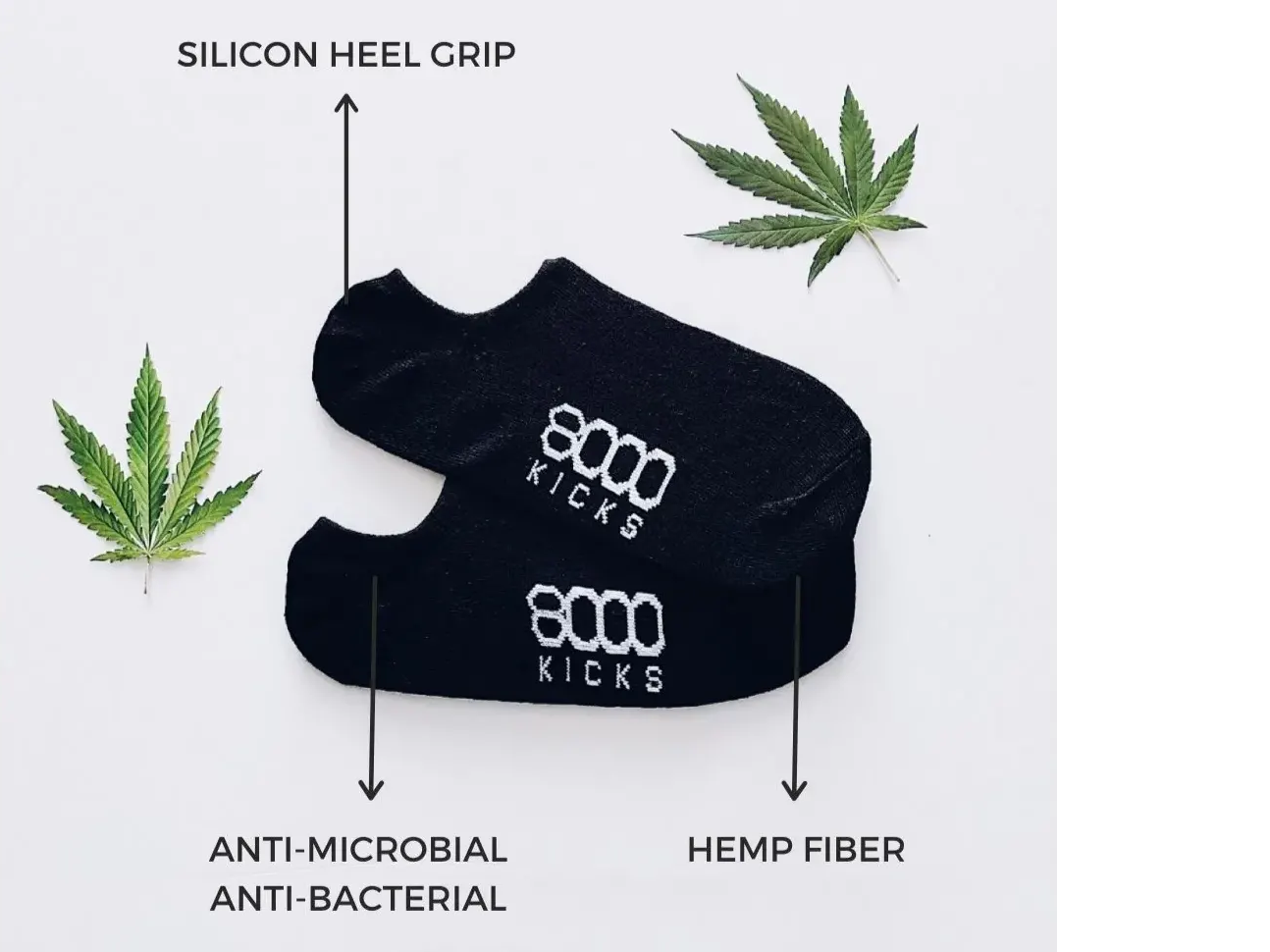 Isn't hemp rough and uncomfortable?
Yes, it is, unless you reengineer the fiber, like we did..
Hemp was once widely used not only to make ropes and ship sales, but also to make clothing. So, in order to develop these socks, we looked at our past and asked older people how did they softened their clothing before the detergent era. The answer was too obvious to believe: baking soda, white vinegar, lavender oils and other stuff that you probably have on your kitchen already. You are blown away, we know.
In other words we reverse engineered how these natural materials work and we applied it to our socks from scratch and the result is ... drums ... ultra softened hemp fibers!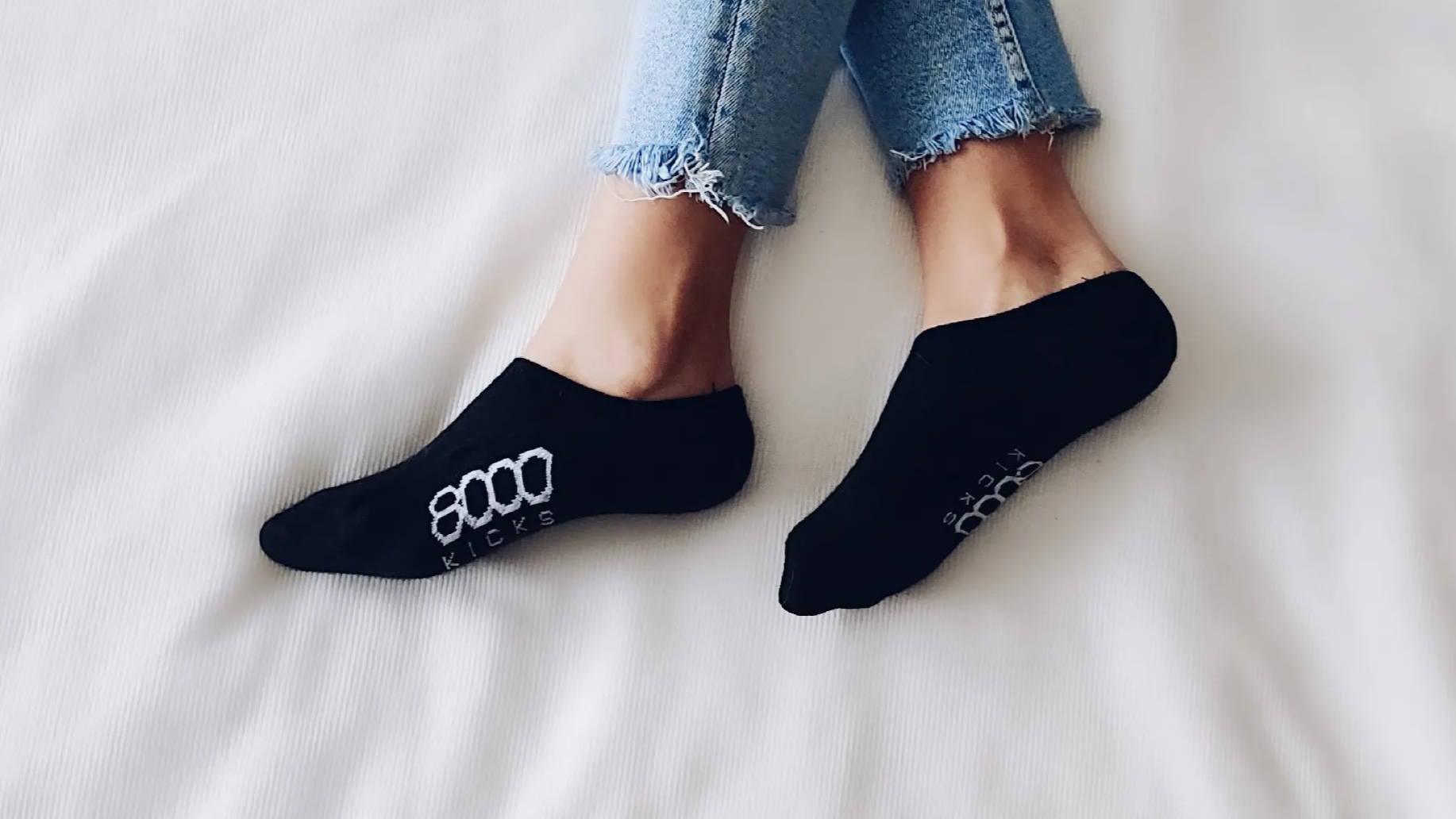 Besides Hemp what makes these socks special?
Hemp material, puts our socks into a whole new category. But there's more to it than it's fabric, as we like to innovate 360º when launching a new product.
Despite the silicon anti-slip heel patch and the anti-bacterial properties of the sock, it's format was redesigned from the ground up to be ergonomic. This might sound hard to believe, but the reality is that everyone has a different feet and more often than not we are complaining about ankle socks rolling down the bottom of our feet. Our socks' fabric was made slightly thick and stiff in order to protect it from bending up and down.
Introducing the new shoe colors
We launched 8000Kicks in 2019 with only one color option. Since than we have sold out 3 times, and every time we sell out we come back stronger and "wider", at least in terms of product range.
After selling out last February, and after much demand, we are introducing 2 new colors: brown and navy blue. We now have a total of 5 new colors options our customers can pick from.
---