15 Best Slip-Resistant Work Shoes 2022 for Men and Women
Posted at 18:00 • 18th March • Bernardo Carreira• Hemp
---
Men and women like to feel comfortable on their feet on every occasion. But since we spend many hours at work, there is nothing better than a good pair of super comfortable slip-resistant shoes.
In this article we gather a set of information and recommended 15 brands of the most comfortable shoes that can be used to work without having to think too much.
Do you want to feel comfortable in your workplace? Take a look for these options and get your most comfortable shoes.
Comparison criteria
Shoe name: you shouldn't be too obsessed with labels and the names. There are many great companies out there who make great products that you just haven't heard of. However, it is a commonly recognized thing that the companies that are familiar all over the world become famous for a reason.
Trustpilot: Trustpilot is an independent source for customer reviews and overall experience with products. Of course, you should always judge a product based on your own experience with it, but Trustpilot facilitates that process a ton and you will need it when searching for your slip resistant shoes.
Weight: Weight is a feature that is important for comfort, as no one wants to carry a pair of bricks on their feet.
Style:  Although comfortable shoes are mainly sought after for their functionality, they are still an item of clothing. Regardless of the weather situation, every person likes to look good.
Water repellent: you can choose your shoes, but you definitely don't choose the weather. Picking a pair of water repellent shoes is like an ever-carrying umbrella on your pocket, and that's priceless.
Comfort: Shoes are made for walking, running, jumping and basically moving. You will probably be on your feet for a long period of time and you will be needing a comfortable pair of shoes for however long you will stand.
Sustainability: In recent years people have grown a great concern about the health of our planet. By seeing the disastrous effects of global warming, it's clear why this is the case. Sustainable shoes are made from materials that have a low carbon footprint and use sustainable resources.
Price: You work hard for your money and we live in difficult times right now with soaring inflation rates on many common products and goods. One way that you can spend your money wisely is by buying shoes that fit in your budget and that don't break the bank. There are many great slip resistant work shoes for men and women available online in 2022 that are reasonably priced.
15 Best Slip-Resistant Work Shoes 2022 for Men and Women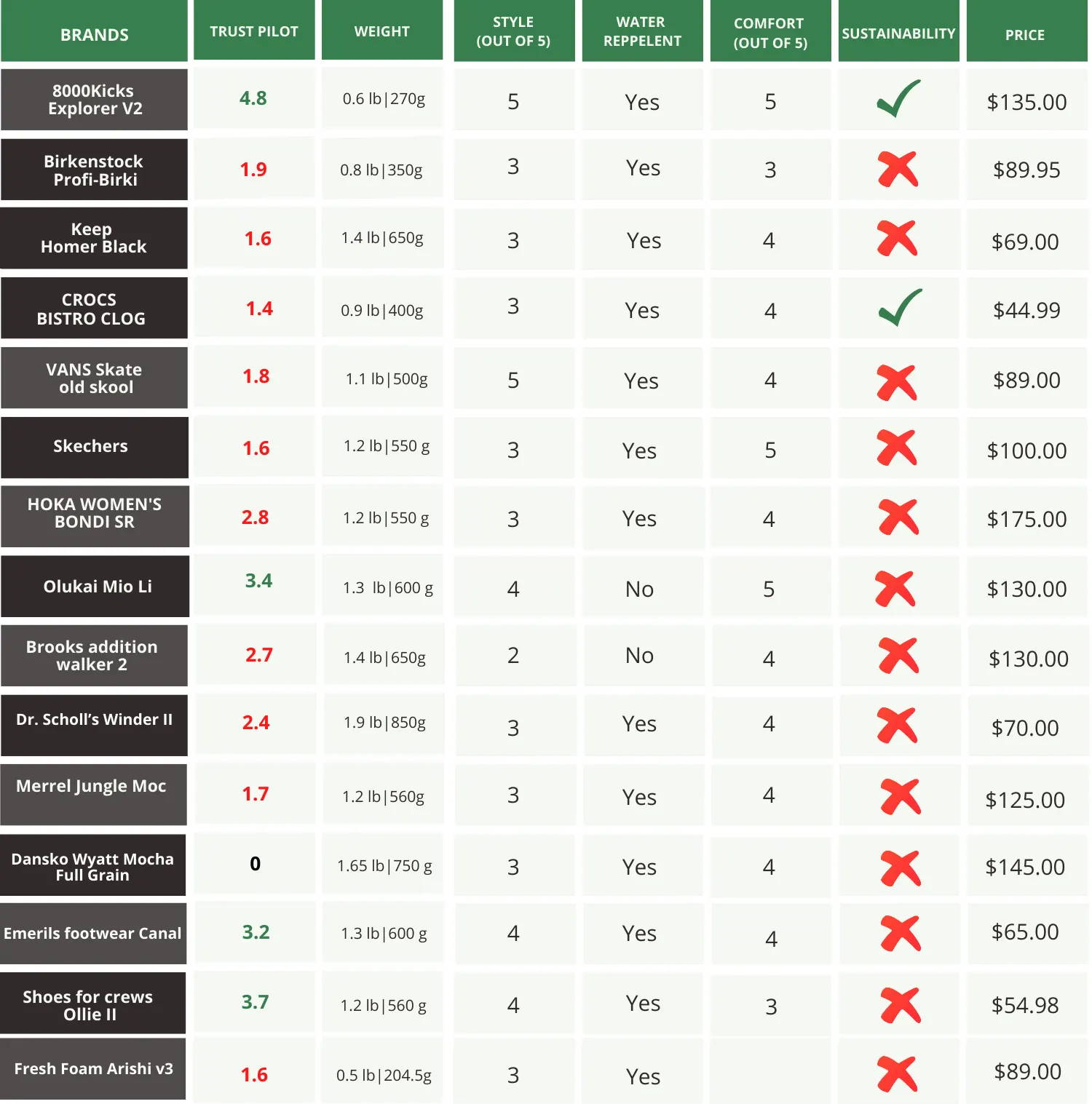 1 - 8000Kicks Seeker Black and white

The 8000Kicks Seeker is one of the most comfortable slip-resistant shoes for men and women that you can buy online in 2022. There are many reasons why this is true.
In terms of work footwear, you can't get much better than these! These shoes are made of sustainable hemp fibers that are durable, breathable and look darn good. They wick away moisture, therefore making these shoes naturally water repellent, as well as eliminating bad odors by allowing feet to breathe. Hemp is also anti-bacterial and anti-microbial which is half way to having healthy non-smelly feet. Furthermore, they are very comfortable and stylish at the same time.
The only downside is that these shoes don't have any ½ sizes available yet. However, this might soon change in the near future.
Pros
Water repellent

Sustainable with super low Carbon footprint

Easy to clean

Antibacterial and antimicrobial qualities

Lightweight

Stylish

Comfortable

Slip-resistant
Cons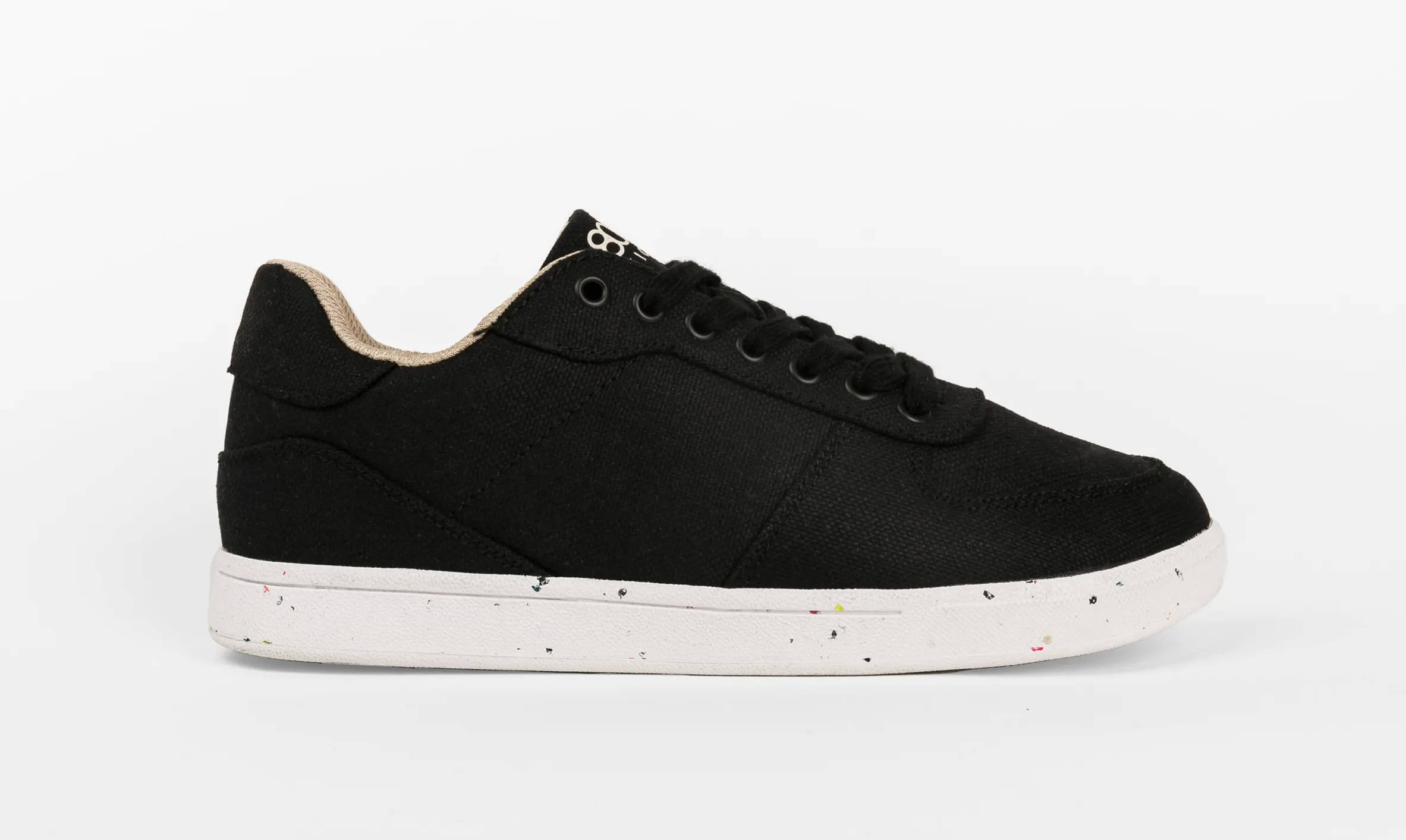 2 - Birkenstock Profi-Birki

Birkenstock Profi-Birki are good for almost every type of work environment. They have a good grip, since the sole is unslipped. These shoes are preferable for hospitals and food industries employees. Its made with great hygiene properties, but with synthetic material, it is not very sustainable.
Pros
Cons
Not so stylish

One color

Synthetic Material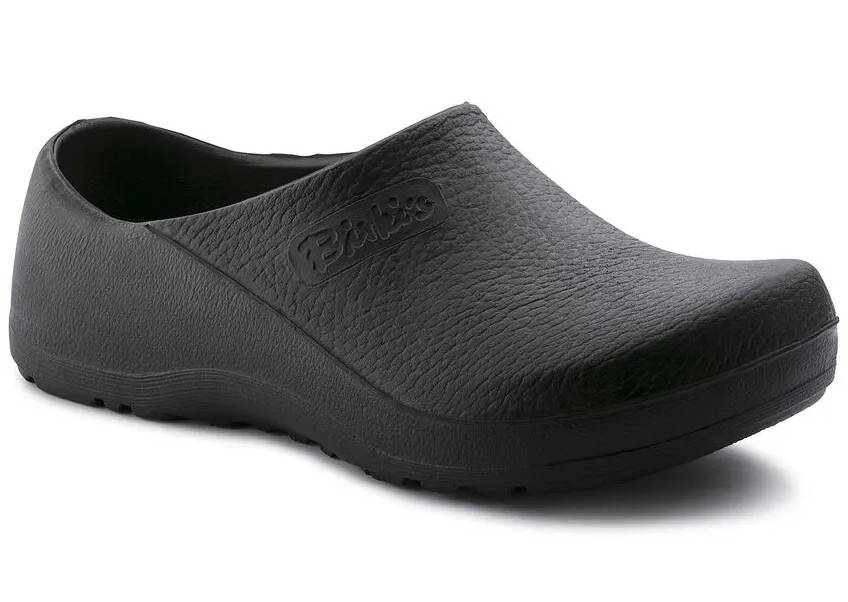 Keep Homer Black are a classic shoe design with a non-slip rubber sole and with water and oil resistant materials. There is just one color and since they are made with synthetic materials they are not very sustainable. They are not so stylish.
Pros
Half sizes

Non Slip rubber sole

Water and oil resistant
Cons
No so stylish

One colour

Synthetic Materials, not sustainable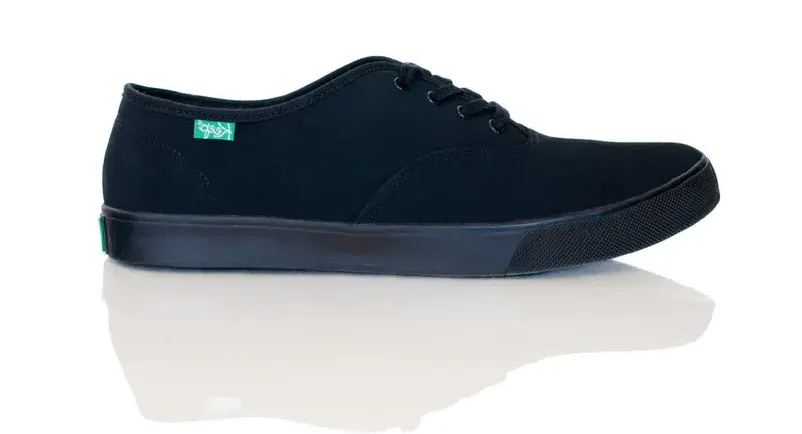 Crocs are slip resistant shoes, they are comfortable and sought by healthcare workers. They give a smooth walk and are available in many colors. However it's not possible to find half sizes and can not be considered to be stylish.
Pros
Slip resistant

Many colors

Comfortable
Cons
No

Half sizes

No so stylish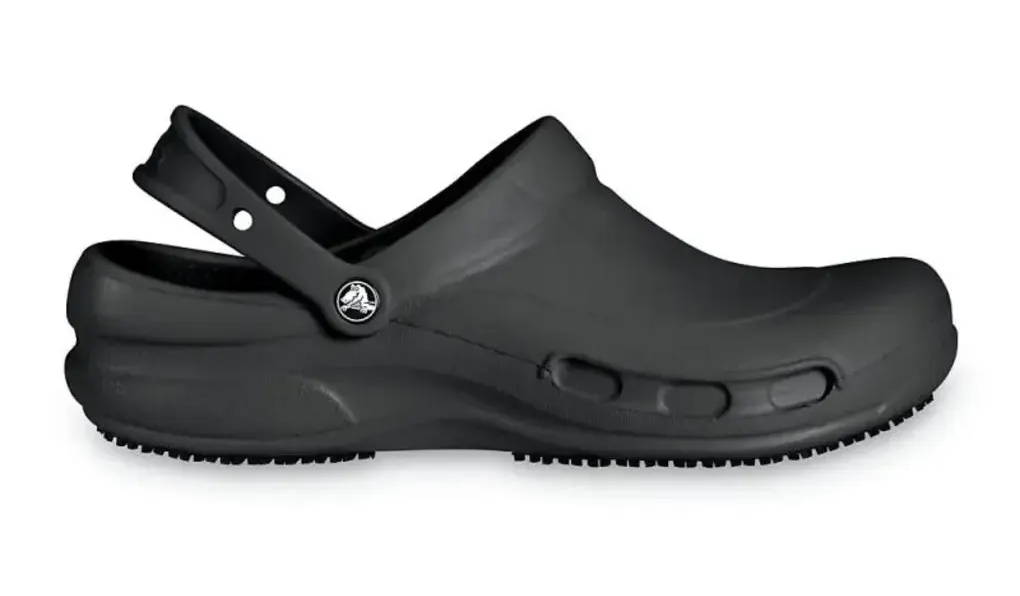 Vans are a classic shoe that passes from generation to generation. They are comfortable and durable. Vans are the preference of skaters made with resistant and flexible materials. However, leather is not the most sustainable material and there's animal suffering associated to it.
Pros
Slip-resistant

Comfortable
Cons
Few Colors

No sustainable materials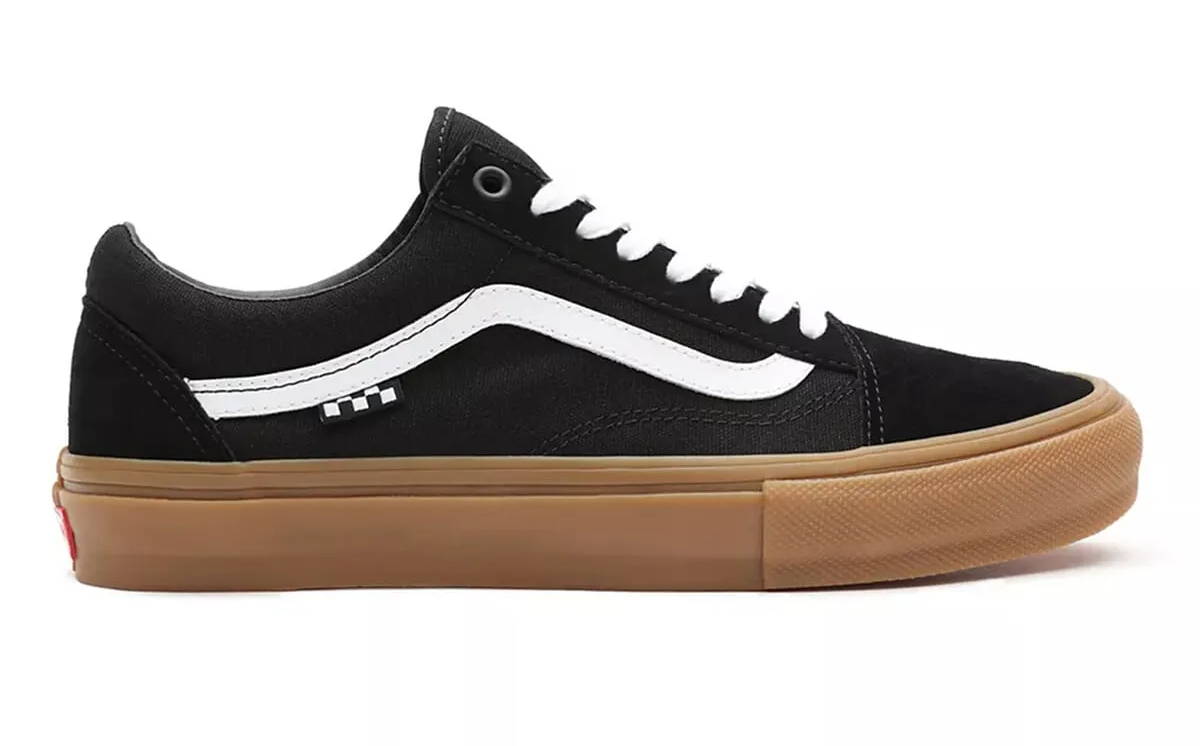 6 - Skechers 76690 Keystone

Sketchers are comfortable and resistant shoes. They are made of rubber sole, synthetic materials and they are available in just a few colors online. Though they are good for long shift hours or path walks.
Pros
Cons
No so stylish

No sustainable materials

Few Colors

Not so breathable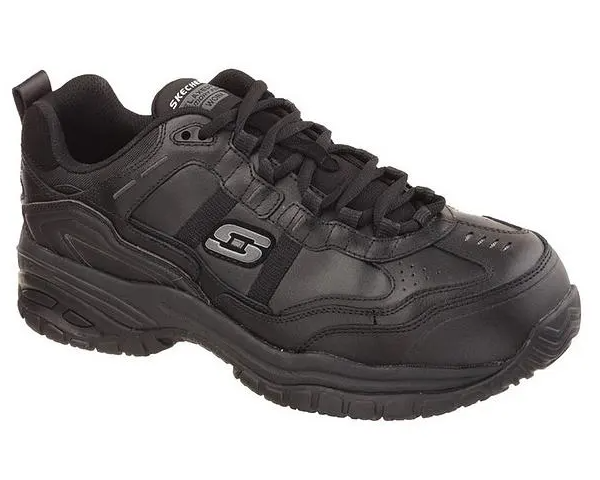 7 - Hoka Womeen's Bondi SR

Hoka are slip resistant shoes known to be very comfortable and for a daily basis. There are not many colors available and they are not so stylish. Another drawback is that they are not very breathable.
Pros
Cons
Few Colors

Not a light shape

Not breathable

Not sustainable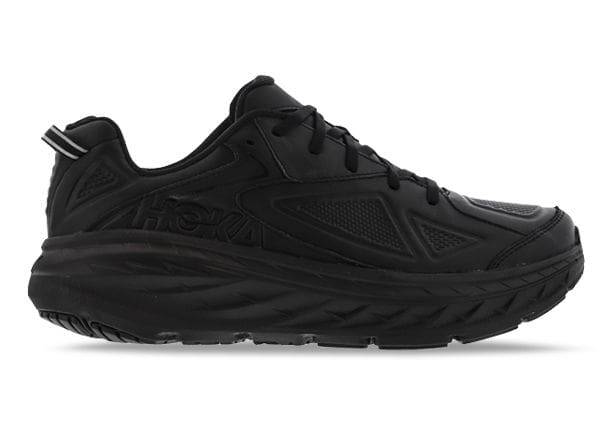 Olukai Mio Li are a stylish option for a slip resistant shoes. They Fit every occasion, active or casual, but the color combination might not fit every taste. These shoes are considered to be comfortable, breathable and lightweight.
Pros
For every occasion

Comfortable

Breathable
Cons
Limited colors

Not water repellent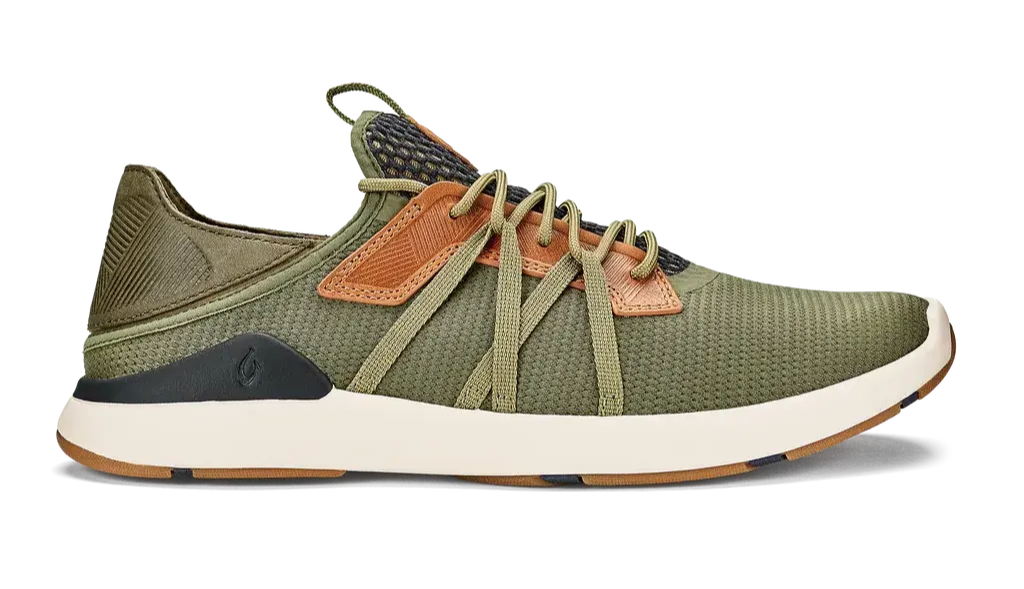 9 - Brooks addiction walker 2

Brooks are made for the ones who want comfort and not worry about the style. They give an all day support for the walks, runs or long shift hours. These are also made in leather complements which is not so sustainable. The colors are limited, and they are just available in white or black. Another drawback is that they are not very breathable.
Pros
Comfortable

Slip Resistant
Cons
Limited Colors

Not stylish

Not breathable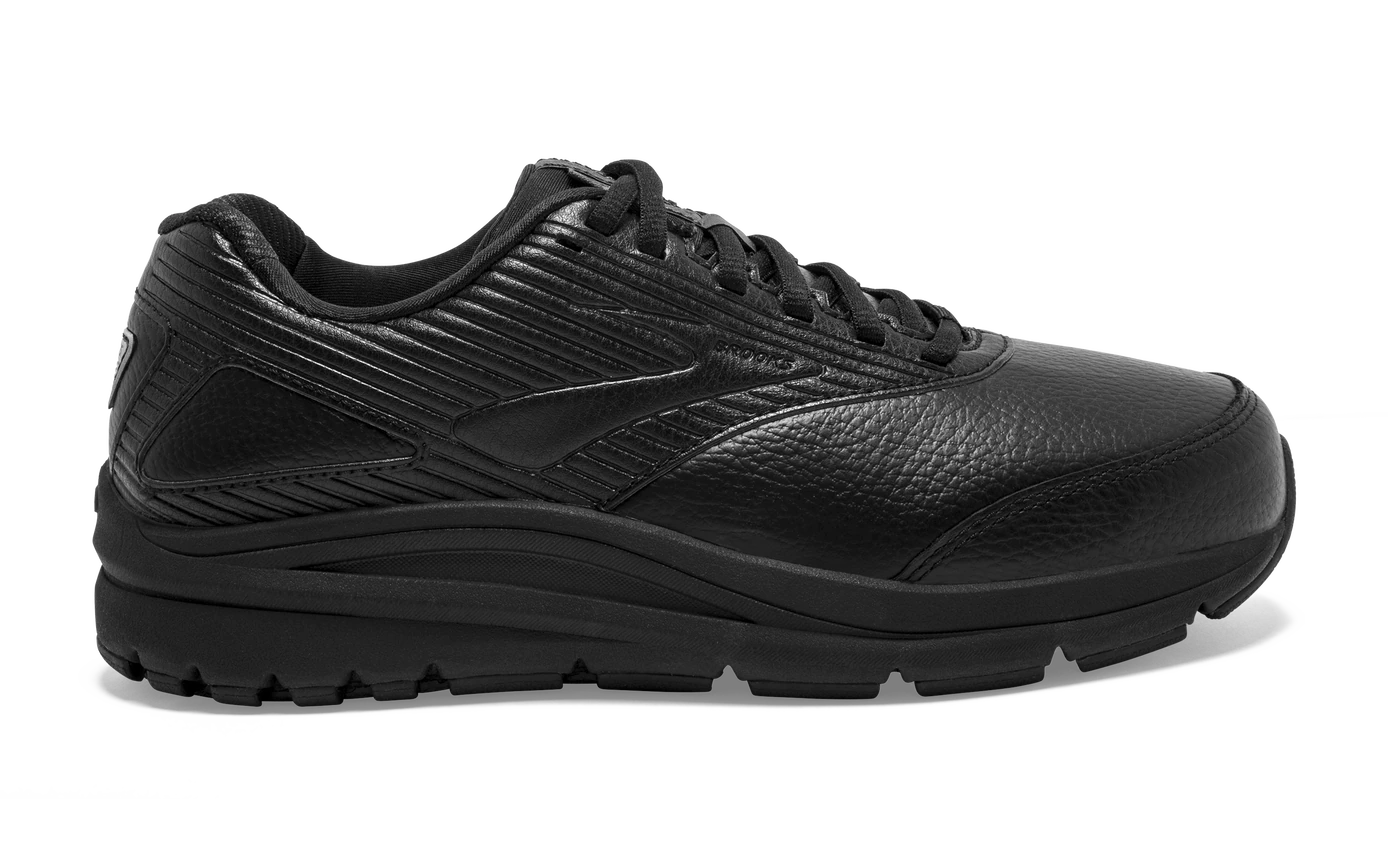 10 - Dr. Scholl's Winder II

Dr Scholl's are famous for being comfortable, durable and making clients satisfied. They are oil and slip-resistant and made with leather and plastic materials. So they are not made for customers who have a sustainable lifestyle.
Pros
Comfortable

Oil and slip resistant
Cons
Limited colors

Not sustainable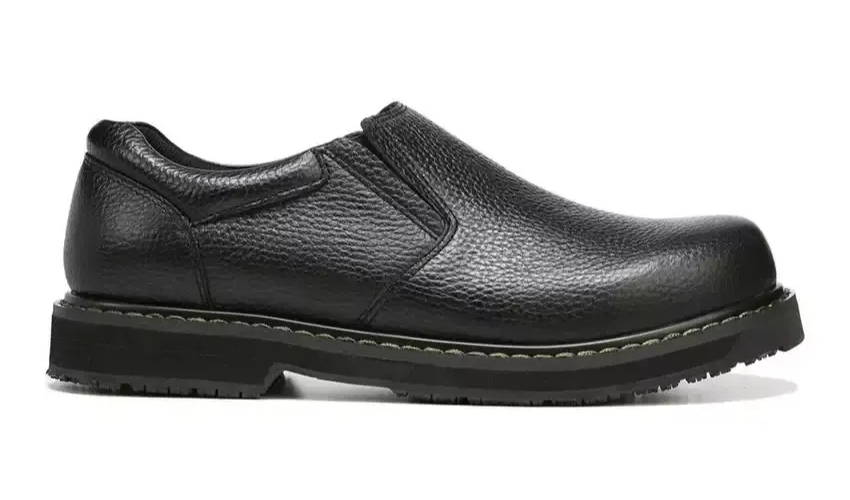 Merrel are known to be comfortable and resistant shoes. These are made with oil and slip resistant rubber soles, but they are not breathable or sustainable
Pros
Cons
Ugly design

One color available

Not sustainable materials

Not breathable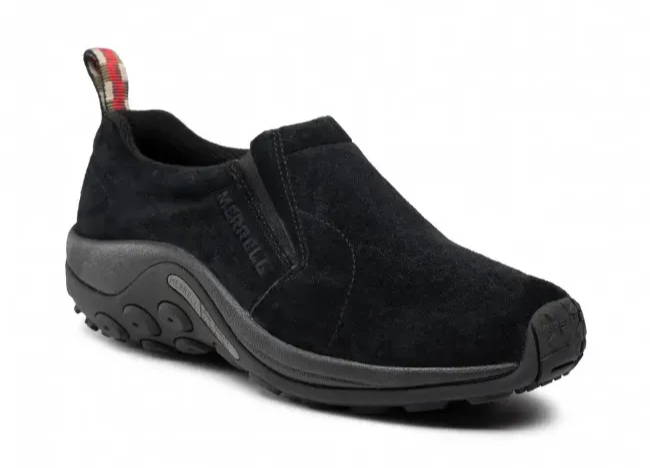 12 - Dansko Wyatt Mocha Full Grain

Dansko are for the ones who look for classic leather shoes and comfort. They are not stylish or comfortable but they have a slip resistant outsole ready for dry, wet and oily-wet surfaces. A big drawback is that they are not very breathable or sustainable..
Pros
Comfortable

Slip resistant
Cons
No stylish

Limited colors available

No sustainable materials

Not breathable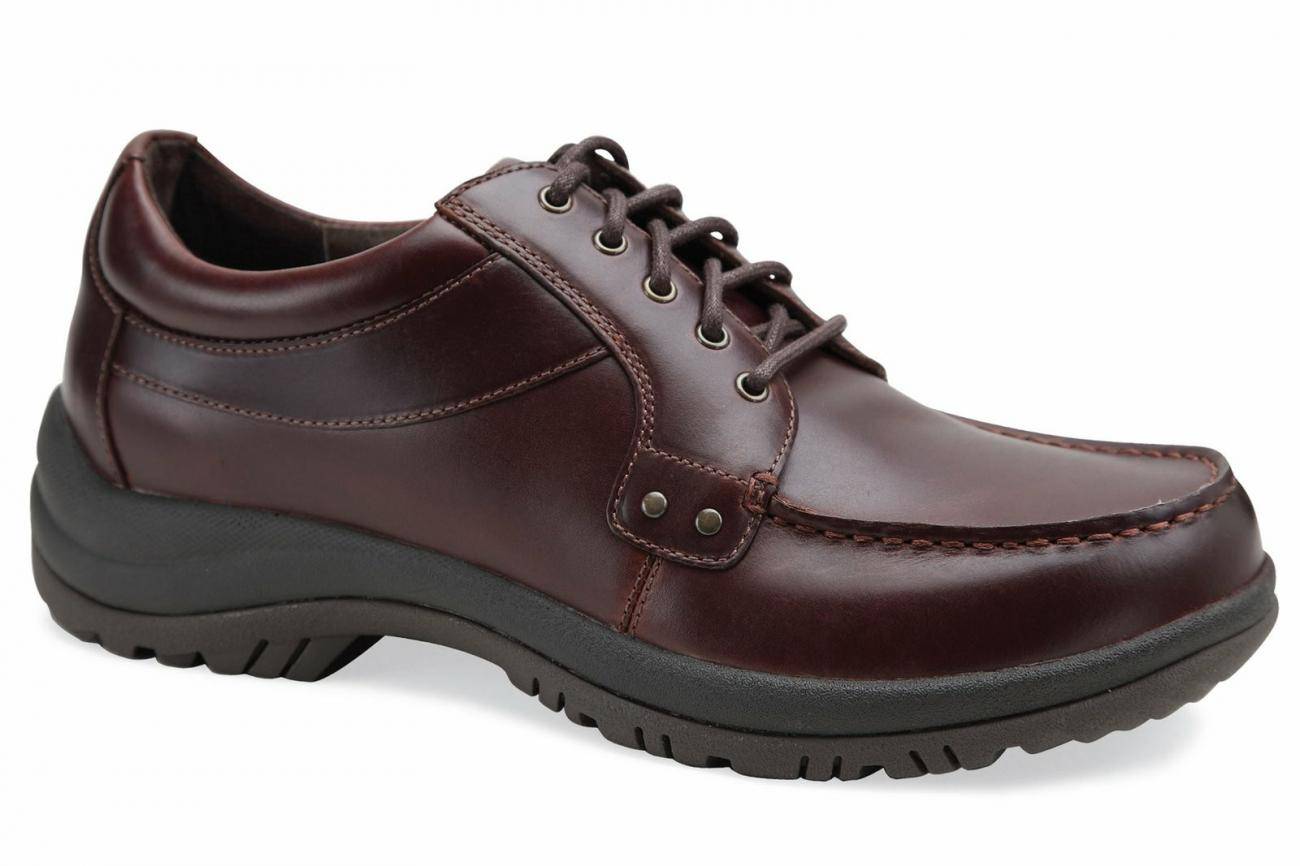 13 - Emerils footwear Canal

Emerils are modern shoes with leather upper. They bring style and comfort together in a slip-proof and water resistant shoe. Hospital and food service employees like them because they feel comfortable and safe. They are not the most sustainable or breathable though.
Pros
Comfortable

Slip resistant
Cons
Out of stock

Only one color

Not sustainable materials

Not breathable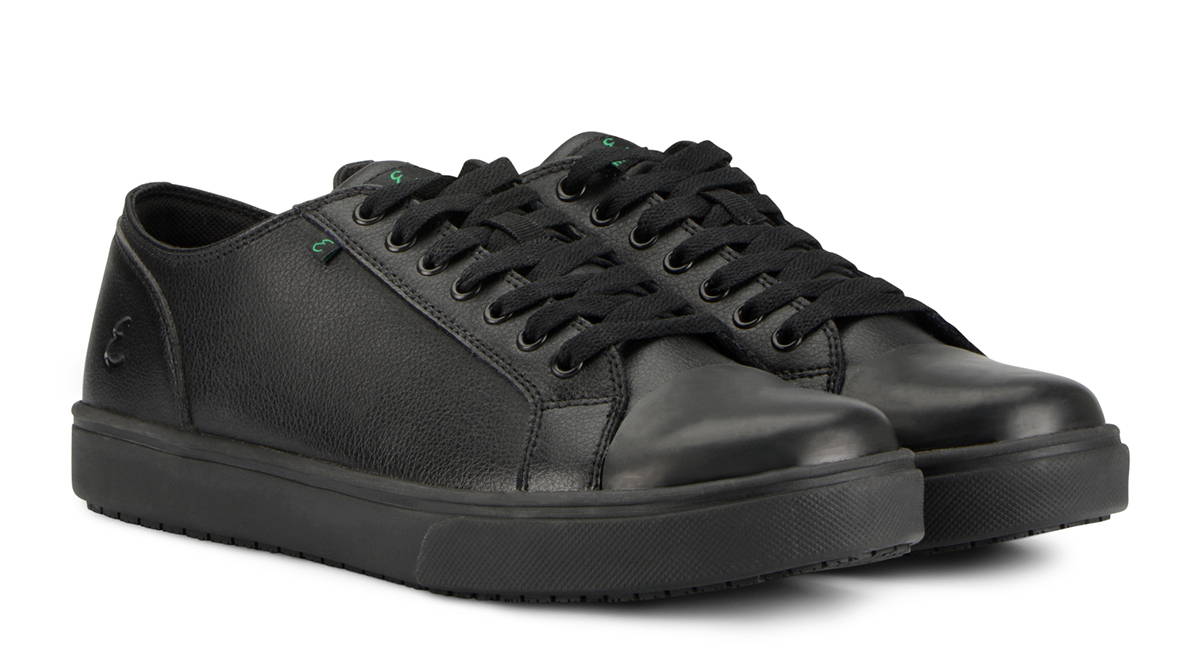 14 - Shoes for crews Ollie II

The Ollie II is a slip-on favorite classic. It gives protection, safety, and practicality to their customer. They are water resistant and slip resistant, therefore perfect for the workplace. Another drawback is that they are not very breathable.
Pros
Slip Resistant

Lightweight
Cons
Only one color

Not sustainable materials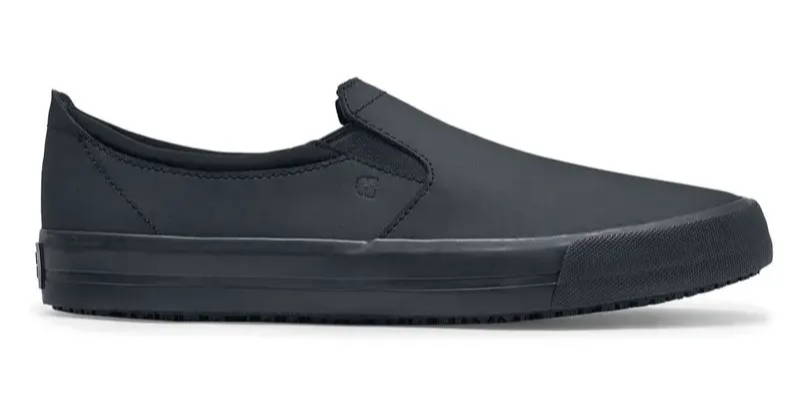 15 - New Balance Arishi v3

New Balance shoes are very known for being comfortable and slip resistant. Most of the runners look for these types of sneakers. It gives users a custom glove-like fit, reducing pressure and preventing wet feet. A big drawback is the fact that it comes in synthetic non-sustainable materials.
Pros
Cons
Design mostly for runners

Not sustainable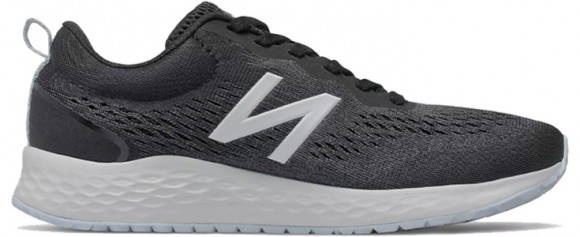 Conclusion
There are many options in the market that can suit your needs in terms of work footwear. All of of the options above are slip-resistant shoes, some more stylish, others more practical, but most are obviously considered to be comfortable shoes.
Within these 15 options, you have many items that fit different needs, and you can obviously get different pairs if you need different footwear for different functions, or you can get a more versatile work shoes like 8000Kicks Seeker Black in White.
The features for all shoes have bit listed with the respective pricing of each option. Have fun shopping :-)
---