The perfect shoe for any occasion!
Posted at 11:00 • 28th Dec • Bernardo Carreira• Hemp
---
It's hemp, it's ecofriendly, it's waterproof, it's super comfortable, it's lightweight... well, you can ditch all your other pairs, because this one is a full package.
We've all been there: we buy a pair of shoes, but it's heavy for walking long distances, or it's not good enough for hot days, or just too "casual" to bring to work. Can't blame you, the average American has over 10 pairs.
That's exactly the problem our founder, Bernardo, faced two years ago when he was living in London. He had a long commute to work and he couldn't simply bring a different pair of shoes to work, gym and party while staying dry in London (mission impossible!).

So that got us thinking: what is it that makes a shoe versatile. So we came up with a super shoe that would fit any occasion, and we made it in hemp.
Here's five reasons why you definitely need this pair in your daily routine...
We want to build footwear for the active person, the challenger, the explorer, something that could provide the best experience under any condition, and that's why we built them waterproof.
Our waterproofing includes a natural coating that repels dust and liquids, plus a membrane that keeps water out no matter what.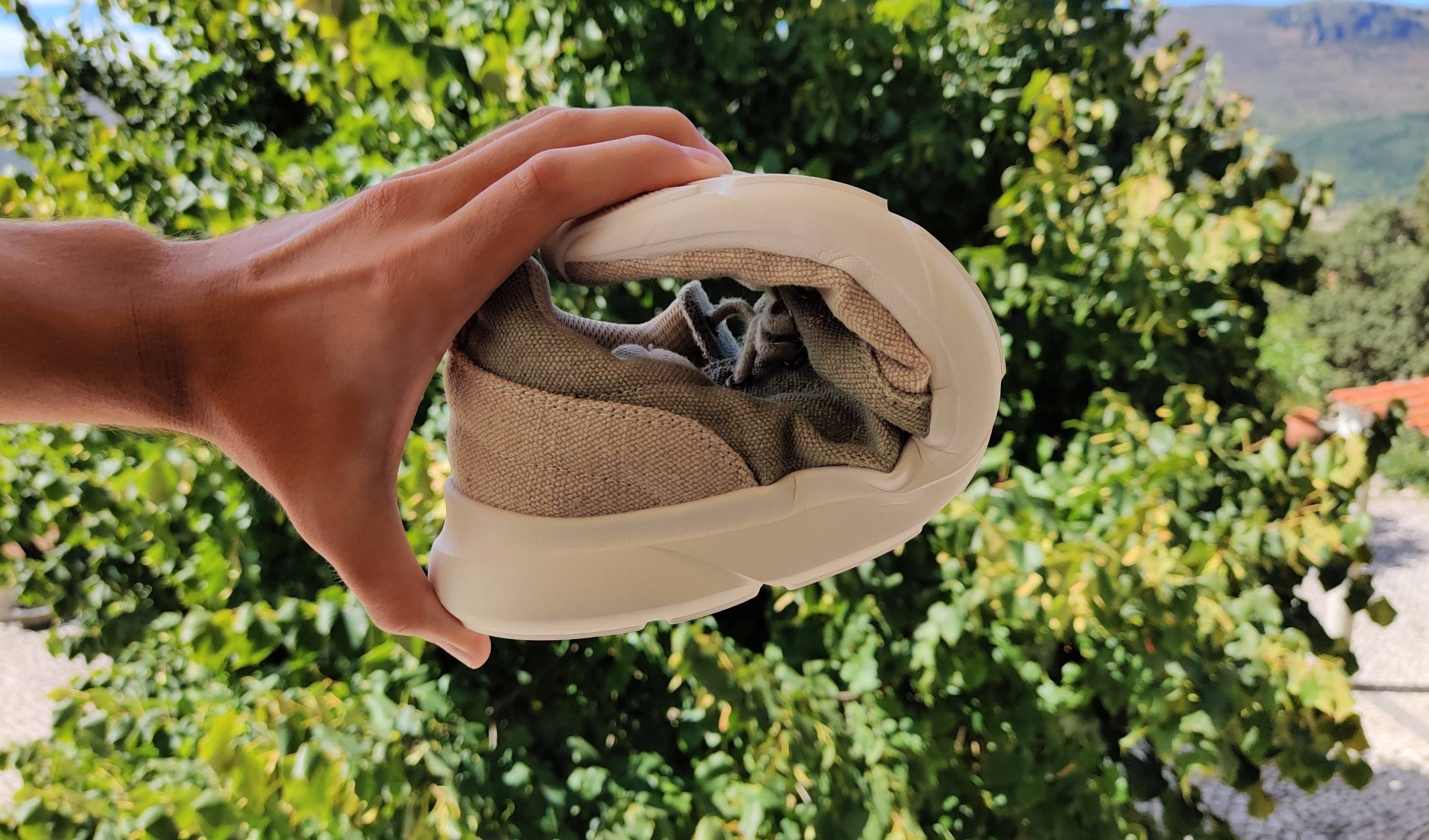 Our premium hemp fibers are carefully selected and woven using highly efficient machinery. That makes the shoes super lightweight and durable.
The fabric was crafted in a way to make it super adjustable to customer's feet, guaranteeing maximum comfort right from day 1.
Introducing the World's 1st Hemp insoles.
Designed and developed by the world's smartest textile engineers using the world's eco-friendliest material. Zero impact on the planet, maximum comfort to our feet.
...Also not for smoking! Sorry folks.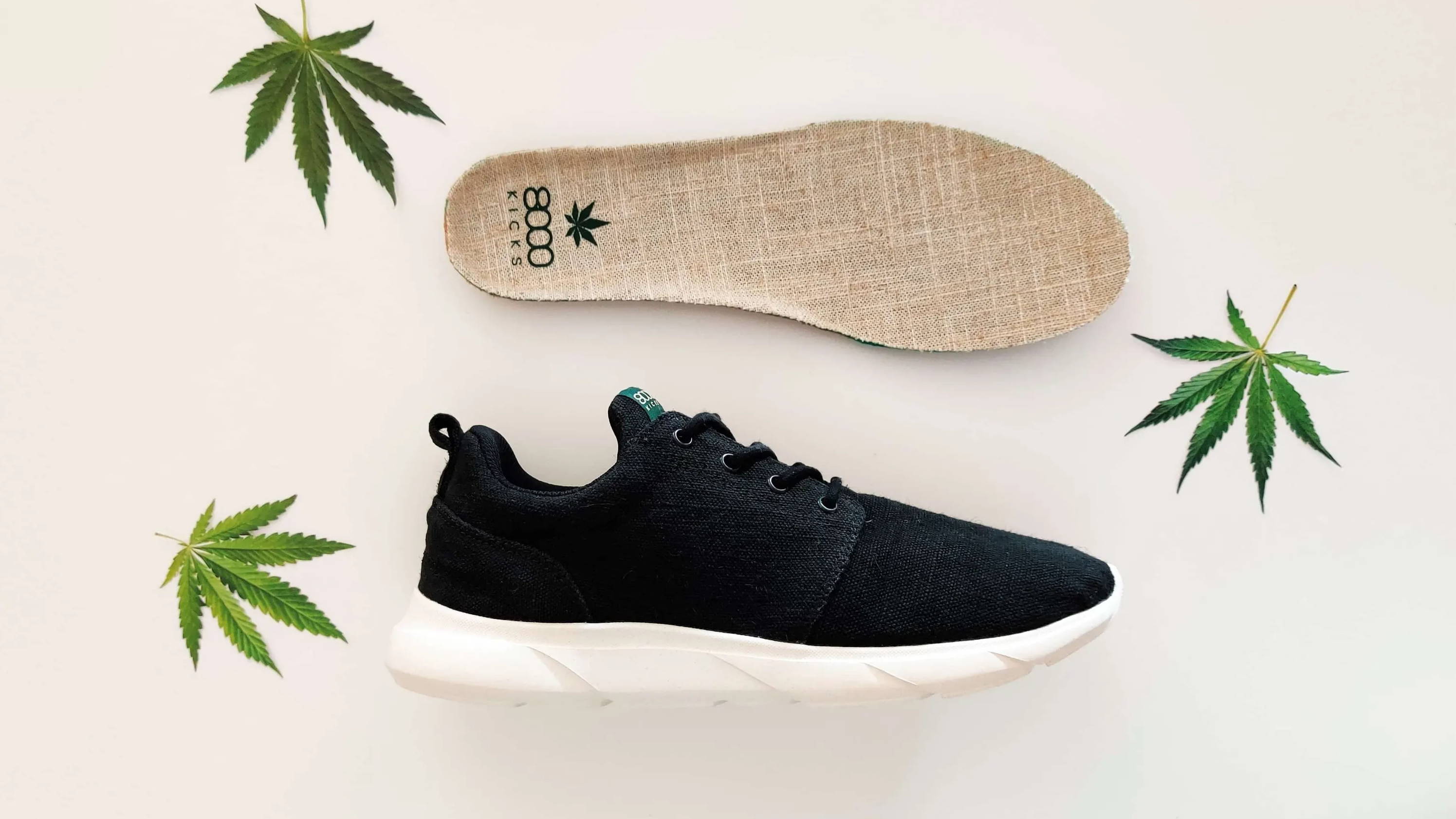 4- Anti-bacterial and Anti-microbial
Before being banned, Hemp was widely used because of its anti-microbial and anti-bacterial properties. Also, did you know hemp is used as home insulation because it is a temperature regulating material?
We are introducing the world's 1st Hemp insoles, which is a game changer not only in terms of comfort but also in terms of smell and feet health.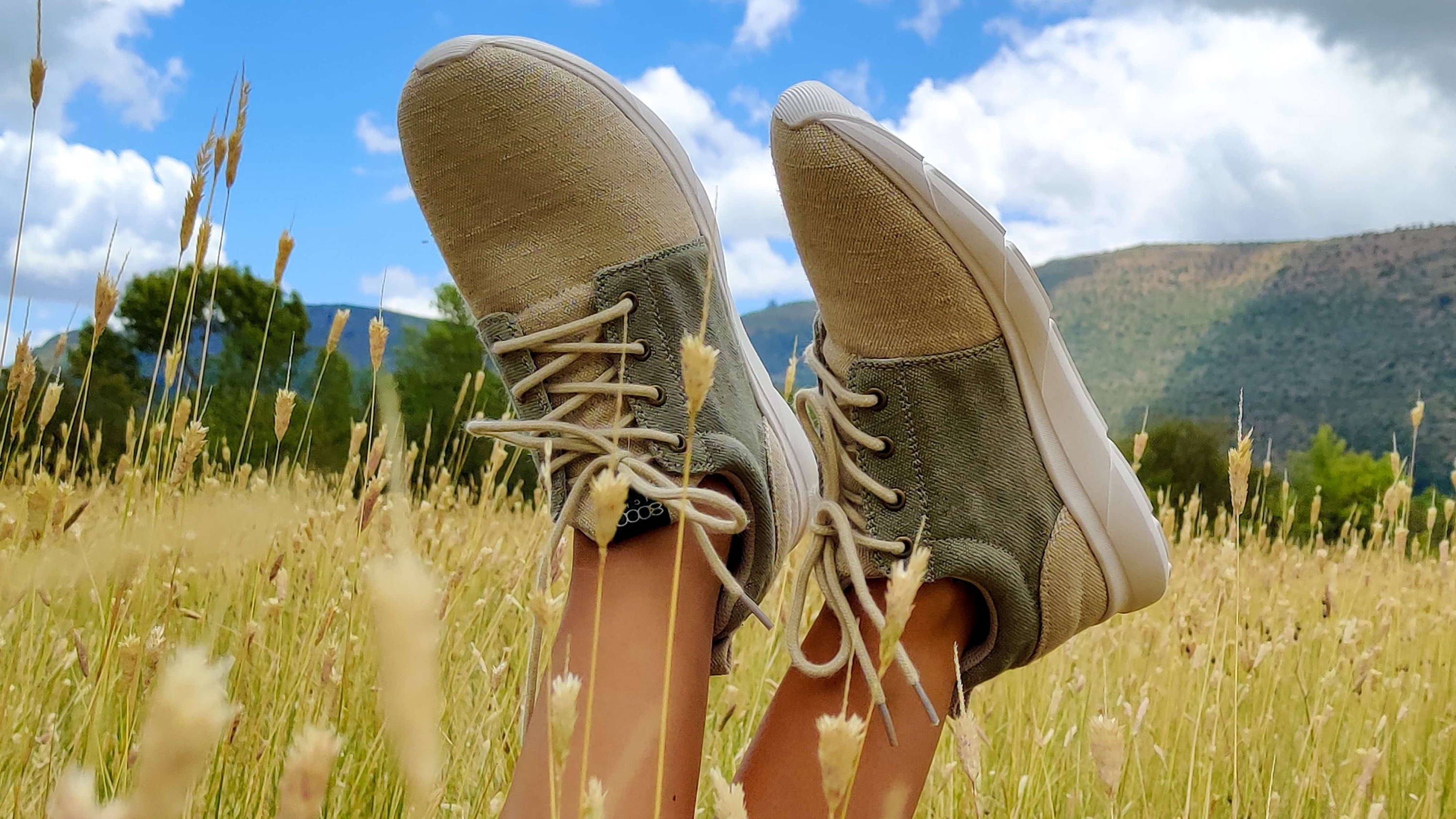 5- Great for walking, hiking, running, skating, sitting, standing, chilling, sailing...
8000Kicks is designed for the outdoors, for the urban explorers and everything in between.
Either if you are travelling in the tropics, running in the mountain or just chilling by the beach, 8000Kicks will be there, because good sneakers take you to good places.
P.S. We understand that some of you may still have some questions and uncertainties about 8000Kicks shoes. We're regular people like you who have seen plenty of companies make big promises that they just don't deliver on.
That's the last thing we want for you. So to make it a little easier for you, we offer free US/EU shipping and free returns on every shoe, plus no-questions-asked returns after purchasing. Don't love your shoes? No problem at all. Just send it back and you'll get a full refund.
---